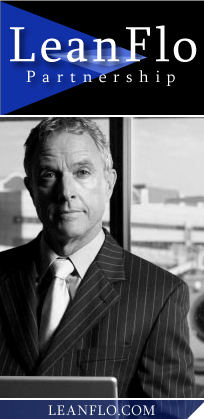 LeanStream Manager©


Statistical Data Gathering


Developing Gross Margin Indexes


Case Studies on Lean Improvements


Linking Lean to the ERP Software System



Lean | Flow | Manufacturing | Metrics | Measurements | Margins
Lean Manufacturing Measurements for the Shop Floor and Enterprise Wide to Grow Gross Margins using Metrics that Calculate the Value of your Value Stream

What Do We Do?
Lean Stream Manager © (LSM

)

Managing Change in your Business. Measuring Profit Margins by evaluating workflows. A quantitative approach.

Learn More

How Do We Do It ?
WIP is Waste Made Visible


Collecting Good Data: Looking at data in new ways – changing the way you squeeze profit from your enterprise. Learn More

How It Began
Our White Paper


LeanFlo would like you to review the first few pages of our White Paper. The entire document can be made available to you.

Learn more

What Are The Results?
Summary Of Success Stories


Learn how The LeanFlo Partnership has helped some of our recent clients.

Learn more

The LeanFlo Partnership is a quantitative lean/ profitability analysis firm that specializes in maximizing gross margin by measuring material flows.